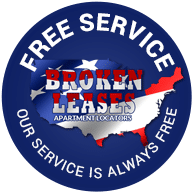 Last Updated on November 11, 2016
In using this website you are deemed to have read and agreed to the following terms and conditions: The following terminology applies to these Terms and Conditions, Privacy Statement and Disclaimer Notice and any or all Agreements: "Client", "You" and "Your" refers to you, the person accessing this website and accepting the Company's terms and conditions. "The Company", "Ourselves", "We" "Program" "Our Program" " The Program" and "Us", refers to our Company. "Party", "Parties", or "Us", refers to both the Client and ourselves, or either the Client or ourselves. All terms refer to the offer, acceptance and consideration of payment necessary to undertake the process of our assistance to the Client in the most appropriate manner, whether by formal meetings of a fixed duration, or any other means, for the express purpose of meeting the Client's needs in respect of provision of the Company's stated services/products, in accordance with and subject to, prevailing English Law. Any use of the above terminology or other words in the singular, plural, capitalisation and/or he/she or they, are taken as interchangeable and therefore as referring to same.
When a user of brokenlease.com website puts one's name, email and phone number into the website (brokenlease.com) or any pages on the website, user agrees that brokenlease.com and it's partnered marketing programs  TheRealEstateTeam.com, Second Chance Locators, Home & Apartment Finders, The Credit Pros to Success Systems, LLC dba The Credit Pros , Cake Home Services, & Utilities, Done Deal Co-Sign and the owners of the brokenlease.com website have permission to contact them via automated phone technology and email technology regarding their offers and affiliated offers. Users who submit only their email address into (brokenlease.com) or any pages on the website, agree that the owners of brokenlease.com and third party companies may contact them via email with third party offers. Users can opt out at anytime by pressing "unsubscribe" or "stop" or "opt-out" on the bottom of emails to opt-out of email correspondence and users may opt-out of phone calls by telling one of our agents to "take them off of the list". Unsubscribe requests will be handled promptly.
We are committed to protecting your privacy. Authorized employees within the company on a need to know basis only use any information collected from individual customers. We constantly review our systems and data to ensure the best possible service to our customers.
Second Chance Locators Terms of Guarantee:
Second Chance Locators is a consulting service that provides available residential properties to individuals and families in need of our specialized services. Second Chance Locators will be reference as SCL for the remainder of this Terms of Service. Client understands this service provides residential listings of properties. SCL will be contacting prospective properties on client's behalf to assist client in being accepted as a lease holder or tenant. SCL does offer a 30 day refund. Please refer to our Terms of Service on www.secondchancelocators.com page for details.
1.Client understands there is a 30 day money back guarantee only after client provides sufficient photographic evidence or documentation within the 30 day period after first initial contact with SCL that proves the properties provided by SCL are in violation of the local, state or federal health ordinances or in violation of security codes established by the local, state or federal jurisdictions.
2.Client understands that time is always of essence in all real estate transactions. If client does not secure the desired property in a timely manner and as a result the property is secured by another party, client will automatically waive any right to a refund or any further demands on SCL. If  client is able to prove circumstances to be completely out of the control of the client which causes client's failure to act in a timely manner to secure a desired property then client must provide within a 30 day period from first initial contact with SCL, sufficient photographic evidence or valid documentation that proves client was not at fault for failing to act in a timely manner to secure desired property. Failure by client to provide sufficient photographic evidence or valid documentation that proves client was not at fault for not acting in a timely manner to secure desired property will cause client to waive any right to a refund or allow client the right to make any further demands upon SCL.
Claims of financial hardship by client will not be considered a valid reason for a refund from SCL.
If client provides SCL with information that is determined inadequate, misleading or false it will be reason for client waiving their right to refund or make any further demands on SCL.
If client alters initial search request in any manner which causes consultant to perform additional work or research client will waive their right to refund by SCL. If client alters initial search in a manner that causes the consultant additional work or research client will be offered the opportunity to pay SCL's required extra fees.
Client understands SCL consultants spend their time and efforts locating properties for client. If client claims to find a property without the assistance of SCL client will not be entitled to a refund by SCL.
We look forward providing you the second chance properties near you. You can write to us at Second Chance Locators 3422 Business Center Drive STE 106-8 Pearland, Texas 77584
We are registered under the Data Protection Act 1998 and as such, any information concerning the Client and their respective Client Records may be passed to third parties. However, Client records are regarded as confidential and therefore will not be divulged to any third party, other than our partners, suppliers, advertisers, sponsors, licensors and other third parties. In addition, if legally required to do so, we may disclose Client records to the appropriate authorities. Clients have the right to request sight of, and copies of any and all Client Records we keep, on the proviso that we are given reasonable notice of such a request. Clients are requested to retain copies of any literature issued in relation to the provision of our services. Where appropriate, we shall issue Client's with appropriate written information, handouts or copies of records as part of an agreed contract, for the benefit of both parties. This website does not claim to have any rent to own homes or rental homes or homes to buy or rent in inventory. This website is a service that connects renters and buyers to third party companies to help meet their real estate needs. The usage of the terms "Our Program" and "Program" refers to our company's service of providing renters with access to third party rent to own information and information regarding rent to own homes.
Disclaimer Exclusions and Limitations
The information on this web site is provided on an "as is" basis. To the fullest extent permitted by law, this Company: excludes all representations and warranties relating to this website and its contents or which is or may be provided by any affiliates or any other third party, including in relation to any inaccuracies or omissions in this website and/or the Company's literature; and excludes all liability for damages arising out of or in connection with your use of this website. This includes, without limitation, direct loss, loss of business or profits (whether or not the loss of such profits was foreseeable, arose in the normal course of things or you have advised this Company of the possibility of such potential loss), damage caused to your computer, computer software, systems and programs and the data thereon or any other direct or indirect, consequential and incidental damages. The above exclusions and limitations apply only to the extent permitted by law. None of your statutory rights as a consumer are affected.
Termination of Agreements and Refunds Policy
Both the Client and ourselves have the right to terminate any Services Agreement for any reason, including the ending of services that are already underway. No refunds shall be offered, where a Service is deemed to have begun and is, for all intents and purposes, underway.
We use IP addresses to analyze trends, administer the site, track user's movement, and gather broad demographic information for aggregate use. IP addresses are not linked to personally identifiable information. Additionally, for systems administration, detecting usage patterns and troubleshooting purposes, our web servers automatically log standard access information including browser type, access times/open mail, URL requested, and referral URL. This information is not shared with third parties and is used only within this Company on a need-to-know basis. Any individually identifiable information related to this data will never be used in any way different to that stated above without your explicit permission.
Like most interactive web sites this Company's website [or ISP] uses cookies to enable us to retrieve user details for each visit. Cookies are used in some areas of our site to enable the functionality of this area and ease of use for those people visiting. Some of our affiliate partners may also use cookies.
You may not create a link to any page of this website without our prior written consent. If you do create a link to a page of this website you do so at your own risk and the exclusions and limitations set out above will apply to your use of this website by linking to it. Links from this website We do not monitor or review the content of other party's websites which are linked to from this website. Opinions expressed or material appearing on such websites are not necessarily shared or endorsed by us and should not be regarded as the publisher of such opinions or material. Please be aware that we are not responsible for the privacy practices, or content, of these sites. We encourage our users to be aware when they leave our site & to read the privacy statements of these sites. You should evaluate the security and trustworthiness of any other site connected to this site or accessed through this site yourself, before disclosing any personal information to them. This Company will not accept any responsibility for any loss or damage in whatever manner, howsoever caused, resulting from your disclosure to third parties of personal information.
Copyright and other relevant intellectual property rights exists on all text relating to the Company's services and the full content of this website.
Neither party shall be liable to the other for any failure to perform any obligation under any Agreement which is due to an event beyond the control of such party including but not limited to any Act of God, terrorism, war, Political insurgence, insurrection, riot, civil unrest, act of civil or military authority, uprising, earthquake, flood or any other natural or man made eventuality outside of our control, which causes the termination of an agreement or contract entered into, nor which could have been reasonably foreseen. Any Party affected by such event shall forthwith inform the other Party of the same and shall use all reasonable endeavors to comply with the terms and conditions of any Agreement contained herein.
Waiver Failure of either Party to insist upon strict performance of any provision of this or any Agreement or the failure of either Party to exercise any right or remedy to which it, he or they are entitled hereunder shall not constitute a waiver thereof and shall not cause a diminution of the obligations under this or any Agreement. No waiver of any of the provisions of this or any Agreement shall be effective unless it is expressly stated to be such and signed by both Parties.
The laws of the United States govern these terms and conditions. By accessing this website [and using our services/buying our products] you consent to these terms and conditions and to the exclusive jurisdiction of the United States courts in all disputes arising out of such access. If any of these terms are deemed invalid or unenforceable for any reason (including, but not limited to the exclusions and limitations set out above), then the invalid or unenforceable provision will be severed from these terms and the remaining terms will continue to apply. Failure of the Company to enforce any of the provisions set out in these Terms and Conditions and any Agreement, or failure to exercise any option to terminate, shall not be construed as waiver of such provisions and shall not affect the validity of these Terms and Conditions or of any Agreement or any part thereof, or the right thereafter to enforce each and every provision. or from one or more of our marketing partners at the number and/or email address I provide above, including my wireless phone number, if provided. These calls may be generated using automated systems or an artificial or prerecorded voice. Further, I consent to receive marketing, promotional and transactional text messages at the phone number I provided on behalf of the (brokenlease.com) as well as the above entities and understand that Message and Data rates may apply. I understand that consent is not a condition of purchase. 
These Terms and Conditions shall not be amended, modified, varied or supplemented except in writing and signed by duly authorized representatives of the Company.
The Company reserves the right to change these conditions from time to time as it sees fit and your continued use of the site will signify your acceptance of any adjustment to these terms. If there are any changes to our privacy policy, we will announce that changes have been made by changing the date on the top of the privacy policy to reflect the date of the changes made.
These terms and conditions form part of the Agreement between the Client and ourselves. Your accessing of this website and/or undertaking of a booking or Agreement indicates your understanding, agreement to and acceptance, of the Disclaimer Notice, Privacy Policy and the full Terms and Conditions contained herein. Your statutory Consumer Rights are unaffected.