Kansas City - Broken Lease Apartment Finders
PLEASE FILL OUT THE FORM ON THIS PAGE – THE MORE INFORMATION YOU GIVE US THE BETTER JOB WE CAN DO TO HELP YOU.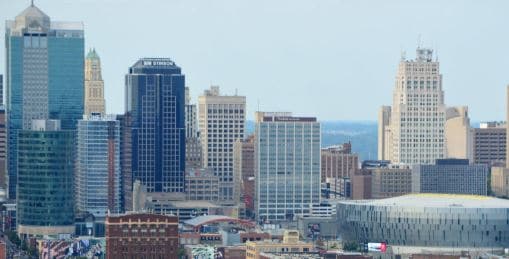 Broken Lease Apartment Locator in Kansas City
If you are looking for a broken lease or eviction friendly apartment in Kansas City, we've got your back. We have put together a broken lease and eviction friendly apartment finder just for you in Kansas City.
Even if you have bad credit, no credit, an eviction or a foreclosure on your record we can help you. We will provide a response when you fill out our Kansas City apartment locator information form. We will share with you a list of apartments that might work best for you.
No Cost to Match You with a Broken Lease or Eviction Friendly Apartment in Kansas City
We know where the best deals are for apartments in the Kansas City area, and we do not charge to match you with an apartment that accepts evictions and broken leases. Don't give up hope, we have worked to prepare information to help you get situated in your new apartment.
Broken Lease Apartments in Kansas City
We've done the homework for you. We understand broken leases can happen for all kinds of reasons. It's possible you suffered a divorce or a sickness in your family. Jobs can change even with all of the great companies who call Kansas City home. We're here to get you settled into you next apartment in Kansas City, and our apartment finder includes those homes that accept tenants with broken leases or evictions, foreclosures or bad credit.
Take Steps to Repair Your Credit
We will work with you to be your apartment locator for apartments with bad credit or broken lease apartments in Kansas City. You can also get started on credit repair with a few easy steps. First, run a free credit check and take a look at your record. Find any inaccuracies and write that company to have the mistakes taken from your record. Second, look at creditor situations and start making arrangements for small payments to take down the debt. Third, sign up with us to get you started in your next apartment. Once you are in a new lease and are making lease payments on time again, this will help you repair your history as well.
Locating Your Favorite Kansas City Neighborhood
Kansas City is known for jazz and barbecue and its famous World War I Museum. Take some time when you work with our broken lease apartment locator in Kansas City and look at the different areas to decide what would serve you and your family the best. It's not easy to get started over but we can help. Use our eviction friendly apartment locator to provide you with a list of places that match what you are seeking. We've taken the time to identify apartments that will accept tenants who have gone through a difficult patch.
Take some time to copy your proof of pay stub and monthly income so you will be ready to fill out your next apartment lease application. The difference is that when you use our eviction friendly apartment locator in Kansas City, you will have a much better experience than going it on your own.
Accepted, even if you have...
No credit at all |

Eviction history | Bad credit rating | Foreclosures / Broken leases
FREE Kansas City Apartment Locator Service Simple Process:
ASSIGN – Your personalized agent will find the most suited apartments for rent in Kansas City or your desired area, that best complies with your key elements. This includes locations fitting your price range or places to living in the best location.
RECEIVE – Once criteria are put into the database, you'll get your very own customized list of readily available Kansas City apartments. This will include photos, floor plans and rental prices.
REVIEW – Your locator and you will review the final results, and then we will go from there.