LET'S FIND AN APARTMENT IN PHILADELPHIA FOR YOU!
PHILADELPHIA BROKEN LEASE APARTMENTS
PLEASE FILL OUT THE FORM ON THIS PAGE – THE MORE INFORMATION YOU GIVE US THE BETTER JOB WE CAN DO TO HELP YOU.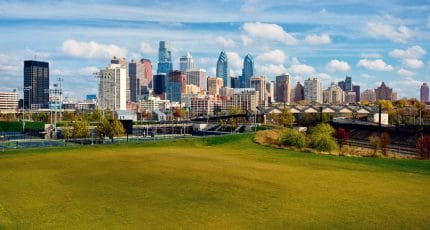 Philadelphia Apartment Finders – Premier Locating Service of the Philadelphia, PA and Surrounding Areas.
Is poor credit or rental history affecting you getting your dream apartment? Are you tired of hearing the same thing over and over again that your credit history or rental history is not satisfactory enough from a potential landlord? Poor credit history and rental history may include slow pays, a foreclosure, an eviction, or a broken lease in Philadelphia.

Forget about the past, there is no need to feel like there is no hope; the past is the past and the present is right now. Do not worry about the past because we have hope for you, and we can help you obtain the most ideal Philadelphia apartment or rental property regardless of your credit or rental history. You will be able to get the best apartment in Philadelphia matching your requirements and your monthly budget.
Philadelphia has over 1.5 million individuals living in about 670,000 housing units. As you can imagine, finding a suitable apartment can be an overwhelming experience especially if your credit or rental history is not satisfactory. It would be like having a detailed map of Philadelphia on your wall and having a push pin on every address that has an apartment for rent. You see the thousands of push pins on the map and have no clue which ones will rent to someone who has unfavorable credit or rental history. Imagine the time involved to go through and contact every landlord to find out their leasing requirements. So, it sounds like a nightmare? So, if you would like assistance with making the search process as stress-free as possible and receiving several available places to rent, then contact the experienced apartment locators at Philadelphia Broken Leases – there is no fee for our service.
No matter how low your credit score is, if your credit report looks not so great, or if an eviction or broken lease agreement is haunting you, we can help. Did you know about 45 million people across the country have either insufficient or no credit history according to the Consumer Financial Protection Bureau? So, this means you are not alone.
Philadelphia Broken Lease – A broken lease is anytime a signed lease is broken by a tenant and the tenant ends up vacating their apartment or rental property without authorized consent of the landlord, which means the leasing terms end up being abandoned. Breaking a rental agreement can potentially impact your tenant rating and any chance of getting your most desired apartment in the future. If you have a Philadelphia broken lease, it may end up showing up and staying listed in the landlord/tenant reporting databases for up to 7-years.
On top of that, Philadelphia evictions can also impact obtaining an apartment, too. Experiencing an eviction in Philadelphia can be upsetting because you are being forced to vacate the apartment you are living in. Landlords cannot just change your apartment locks to get you to vacate because they feel like it. An eviction in Philadelphia is a process that must be taken care of legally, which is initiated by the landlord and approved by a judge in court. A proper legal protocol in Philadelphia must take place before an eviction is successful. Of course, it is always advisable to consult with a Philadelphia eviction attorney if you receive an eviction notice from a landlord, so you can be assured of your legal rights are being properly handled.
Regardless if you have a broken lease, eviction or anything else hindering you trying to get an apartment, Philadelphia Broken Leases will help you get your dream apartment without having the headache. Our service is absolutely FREE to you! We will save you time and the headache of finding an apartment regardless of what shows up on your credit history report or rental history.
Our Philadelphia apartment locating service is acknowledged for successfully connecting renters with an apartment or rental property regardless of any unfavorable circumstance getting in their way. We have years of experience working in the rental industry and helping renters. We are known as the area's most trustworthy apartment locator service. Our professional rental locator agents have the skills needed to effectively match you with your most desired apartment that will ultimately satisfy your needs and monthly spending budget!
We have a significant database of all sorts of independent landlords and apartment complexes in Philadelphia, we can quickly and easily find the rental place based on your living requirements. If you have a not so great credit, a broken lease, or an eviction in Philadelphia and need a place to rent, you found the best place to help you. Customer total satisfaction is very important to us, and we will go the extra step to find you what you want in your new apartment or rental property, at a price within your spending budget. We can help you find eviction friendly apartments that are OK with prior evictions.
You will be accepted for an apartment no matter if you have . . .
NO CREDIT | A BROKEN LEASE | POOR CREDIT | A FORECLOSURE | AN EVICTION
Again our services are free to you and there are no surprise fees! Fill out the short contact form completely to get started. Once, your form is submitted, one of our Philadelphia Apartment Finders will get back in contact with ready to provide a list of all of the available Philadelphia apartments matching what you are looking for! The entire process is that simple!
FREE Philadelphia Apartment Locator Service Straightforward Process:
ASSIGN – Your own personal agent will be assigned to you who will then locate the best matching apartments for rent in Philadelphia or the area, that best fits your needs and price range.
RECEIVE – Once your information is inputted in our database, you'll receive a customized list of available Philadelphia apartments to rent. The list will include pictures, floor plans and rent prices.
REVIEW – Your locator and you will go over the final results, and then we will handle it from there.
Don't wait another minute. Philadelphia Broken Leases will help you land the absolute best apartment no matter what is stepping in your way if it happens to be bad credit or no credit, a past eviction, a broken lease agreement or something else. Find out why countless Philadelphia apartment renters have made us their top choice. Take the next step and see how we can assist you with locating your next Philadelphia apartment! Our service is absolutely free to you and you will be so glad you contacted us.