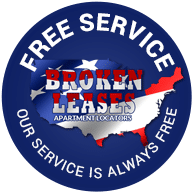 Contact us today to begin the process of securing a new apartment or private rental. We have a national treasure trove of connections and resources of apartments and private landlords. These are properties and landlords that are willing to accept bad credit, broken leases, evictions and even some criminal backgrounds. Combined our team has several decades of experience and has assisted thousands of individuals and families in securing quality apartments near you as well as private rentals.
Routine Questions We May Ask
When first contacting us its always best to be prepared as possible. You will need to know things like when was the broken lease or eviction? How much do you use the property claim you oh? Have you rented anything in you pay man r name since? Have you tried to apply anywhere? Did they explain why they denied your application? Do you know your credit or FICA score? Do you know how many accounts you have in collections and the dollar amount owed? Are the debts related to anything like repossessions, utility bills, child support or credit cards? It's especially important to let us know of any criminal background. Even misdemeanors on your record can create major barriers in the approval process.
We will also need to know how many people will be living in and do apartment or rental. We will also need to know the credit, rental and criminal history of each adult. Be prepared to provide the combined verifiable income of all adults. Keep in mind anyone living in the rental that is over the age of 18 is required to complete an application. Please don't try to hide anything. It only will make it more difficult being approved. We don't want to waste your time or money.
There are often pet restrictions. Private landlords and apartments normally limit the number of pets allowed on the property to two. If you own more than 2 pets, there's a very good chance the third pet will not be allowed on the property. Most properties in landlords have breed restrictions. Breed restrictions normally apply to dogs such as Pit Bulls, Rottweilers, German Shepherds, Doberman Pinscher's, Huskies etc. if your pet is a registered service animal than breed restrictions will not apply. Most I private landlords also have weight restrictions. Please let your counselor know of any pets you may have. This is vital information needed to make sure your application is approved.
The total amount of time of the interview should not exceed 10 minutes. Then after the interviews completed our agent or counselor will get to work searching for the perfect apartment or private rental near you. Soon we will be back in touch with you with the details of what we have found. We make sure all the issues are presented beforehand to the landlord or apartment leasing staff. We will provide names of who you need to speak to and of course their contact information location.  We are to make this easy as possible for you and everybody involved. Contact us today! Let's get this ball rolling.
10 Canal Street #126
Miami, Fl. 33136