Chicago - Broken Lease Apartment Finders
PLEASE FILL OUT THE FORM ON THIS PAGE – THE MORE INFORMATION YOU GIVE US THE BETTER JOB WE CAN DO TO HELP YOU.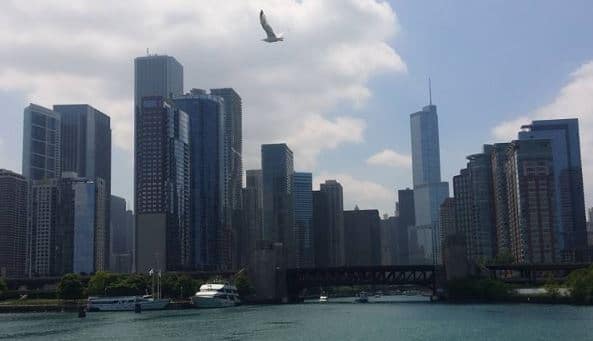 Broken Lease Apartment Finder in Chicago Illinois
Your Credit Can Survive Breaking a Lease in Chicago
Sometimes life gets rough – loosing a job, divorce, a death in the family – making paying bills really challenging if not impossible. When it gets rough enough, moving out of where you are leasing an apartment and breaking the lease may be the only option. Broken leases in Chicago can be hard on your credit score, and it is usually reported to the national clearing-house for rental history. Most complexes check both when you apply for a new place, and a broken lease can prevent you getting into a new place to live and mess with other loans, job applications, and other things.
Breaking a lease in Chicago is a little more flexible than many places, because in Illinois you can sublease in most cases, saving you paying off the early termination fees listed in the early termination clause you signed. What happens when the sublease tenant skips or damages the apartment? You become fully liable. There also may be legal reasons to break a lease in Illinois, due to the condition of the apartment (habitability), landlord negligence, and other things. We can help you get things straightened out on your rental history and find you a place close to work and school you can afford, helping you get back on your feet. We've helped many people find broken lease apartments and even broken lease houses.
No Credit Check Apartments in Chicago Are Available
We can help you get into a no credit check apartment in Chicago. There are properties that do not do a complete background check, or will work specifically with tenants in need of second chance apartments. We also know where there are private landlords renting in Chicago who will work with us for no credit check leasing. You will need to be able to prove income, and be willing to work with us for needed information to help get you into a place, and improve your rental history and your credit score.
Having a safe place for you and your family is a basic right of human decency. We believe that and can work with credit issues, repossessions, bankruptcy, evictions, no credit, foreclosures, and just about anything else you can think of that makes it hard to find a place to live and pass the paperwork tests. When you apply and give us some basic information, we immediately assign a trained, professional agent personally to your case. We work with you one on one to see what needs done to help you get into a place to live that is safe and close to work and school. We will prepare a list of available properties that meet your needs, and will work with the complex management or landlord to accept your history and desire to get back on your feet. All this gives you a chance at a new start and helps your credit and rental history improve. Best of all, our services are free to you.
Take the stress and worry out of finding another place to live after having a financial setback with our free services. We can probably save you on the price of rent at your new home, and our effective, knowledgeable staff will give you a chance to recover your credit history and make positive changes, all at no cost to you. Call us or fill out our contact form to start recovering and get into a broken lease house or apartment now.
Repairing Credit To Lease an Eviction Friendly Apartment in Chicago
It might be time for you to take some positive steps to repair your credit while you are seeking a new apartment with a broken lease apartment in Chicago in your past. The first thing you should do is order a full credit report so you can view your credit history and dispute any errors. Then begin to make a plan to pay off debt as you are getting into a new apartment that accepts tenants even with evictions on their records.
Getting a Place To Live with a Broken Lease Apartment in Chicago
It's time to make a fresh start. Let the past be behind you. Sign up now with us so we can help you get into an apartment even if you have had some trouble with your credit history in the past. Our team has identified apartments that accept broken leases in Chicago and are eviction friendly. Some apartments don't do a background check at all, others do a modified background check so that we can help you get yourself into a new place. Don't give up!
Accepted, even if you have...
No credit at all |

Eviction history | Bad credit rating | Foreclosures / Broken leases
FREE Chicago Apartment Locator Service Simple Process:
ASSIGN – Your personalized agent will find the most suited apartments for rent in Chicago or your desired area, that best complies with your key elements. This includes locations fitting your price range or places to living in the best location.
RECEIVE – Once criteria are put into the database, you'll get your very own customized list of readily available Chicago apartments. This will include photos, floor plans and rental prices.
REVIEW – Your locator and you will review the final results, and then we will go from there.