LET'S FIND AN APARTMENT IN LOS ANGELES FOR YOU!
PLEASE FILL OUT THE FORM ON THIS PAGE – THE MORE INFORMATION YOU GIVE US THE BETTER JOB WE CAN DO TO HELP YOU.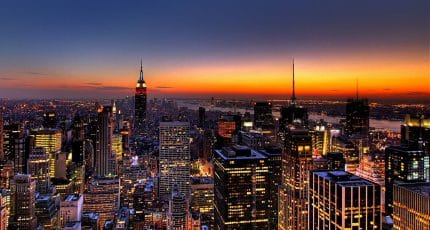 Los Angeles Apartment Finders – #1 Locating Service. Broken Lease Apartments are our specialty!
Obtain the best apartment for rent in Los Angeles regardless of your credit score, credit history or even if you have a broken lease agreement! While it may be a bit more challenging for those with credit issues like having bad credit or those with a broken lease to rent an apartment, it is not impossible to find an apartment or a rental property to rent.
Los Angeles Broken Lease – A tenant who leaves their apartment or rental property without their landlord's consent and abandons the terms of the lease agreement is called a broken lease. Breaking a lease or rental agreement can significantly affect your tenant rating and hinder any chance of obtaining a decent apartment in the future. Unfortunately, when breaking a lease, it will eventually hit the landlord/tenant reporting databases, and it may stay on record for up to seven years. This can be stressful to deal with and to try to find a rental place on your own. Los Angeles Broken Leases can help you find your perfect apartment or broken lease house without the headache for FREE!
Los Angeles Broken Leases is the leading Los Angeles apartment locating service and is best known for assisting area renters locate the most ideal place to live regardless of their credit history or rental history. With over 16 years of knowledge and experience in the rental industry, we are known as the LA area's most respectable apartment locating service. Our professional rental locator agents have the experience required to successfully match you with the absolute best apartment that accommodates your needs and budget! Our team can also put together a list of houses for rent with broken leases too.
Los Angeles, CA is a significant city located in Los Angeles County with over 3.7 million people taking up residence in over 1.4 million housing units. Locating an apartment on your own can be overwhelming especially if you have not so great credit or rental history. So, if you would like to make the search process effortless and find the best places to rent more quickly, then you would want to get in touch with the knowledgeable apartment finders at Los Angeles Broken Leases. We are extremely pleased to be recognized as the leading apartment locators of the LA area, and we can assist you, too! If you're looking for a home, we can also find a broken lease houses for rent too.
With our comprehensive database of all sorts of apartment complexes and independent landlords, we can conveniently find the best suited rental place for you to live based on your particular needs. We are industry experts in locating apartments for those who have no credit, bad credit, past evictions, broken leases or home foreclosures. We can help even those of you with bad credit find apartments in Los Angeles. Customer satisfaction is important to us, so we will go the extra mile to find exactly what you are looking for in a new home, at a price you can afford. Since, serving renters over a decade ago, we have been able to successfully assist countless clients by matching them with their perfect home. Our locators can help you even if you have bad credit to find an apartment in Los Angeles. While speaking with you, we will be able to determine what apartment locating services will be best for your specific situation.
Accepted regardless of...
Eviction history | No credit at all | Bad credit rating | Broken leases / Foreclosures
To get started, fill out the contact form, and we will respond with available Los Angeles apartments and houses for rent with broken leases in the surrounding areas that best fit what you are searching for! The best part is, our services are always free to you. Once the form is submitted, one of our expert Los Angeles Apartment Locators will be in touch with you as soon as possible. We realize your time is important to you, and our goal is to make the process quick and efficient for you. We understand there are many different Los Angeles, CA apartment locating services available, let us show you what sets us apart from all of the rest. We have the skills to help even the most complicated of renting situations and past credit or rental history definitely makes the difference in landing your new apartment. Any time you get in touch with us to assist with your apartment locating requirements, we will go over and beyond to ensure that your apartment search is as easy and worry-free as possible. We provide exceptional results, all at no cost to you.
Free Los Angeles Apartment Locator Service Simple Process
ASSIGN – Your personalized agent will find the most suited apartments for rent in Los Angeles or your desired area, that best complies with your key elements. This includes locations fitting your price range or places to living in the best location.
RECEIVE – Once criteria are put into the database, you'll get your very own customized list of readily available Los Angeles apartments. This will include photos, floor plans and rental prices.
REVIEW – Your locator and you will review the final results, and then we will go from there.
With the help of Broken Leases Los Angeles Apartment Finders, you will save a lot of time and aggravation. Our agents already have a list of Los Angeles, CA apartments accepting bad credit renters. Fortunately, our services are free to renters needing to locate an apartment or home rental in Los Angeles regardless of their credit background situation.
Most renters know that utilizing an apartment locator is the simplest way to find apartments that accept broken leases and meet certain requirements the fastest. At Los Angeles Broken Leases, we can take the uncertainty out of finding an apartment or rental property by making it possible for you to choose certain amenities and prices you require for your new home.
What are you waiting for? Let Los Angeles Broken Leases' Locator help you land your next apartment regardless if you have bad credit, a broken lease, no credit, an eviction or a foreclosure. Our service is completely free to you! Find out why countless Los Angeles apartment renters have put their trust in our hands and landed their perfect apartment or house with a not so great credit or rental history. We'd love to help you find houses for rent with broken leases. Get started today!