Austin Texas - Broken Lease Apartment Finders
PLEASE FILL OUT THE FORM ON THIS PAGE – THE MORE INFORMATION YOU GIVE US THE BETTER JOB WE CAN DO TO HELP YOU.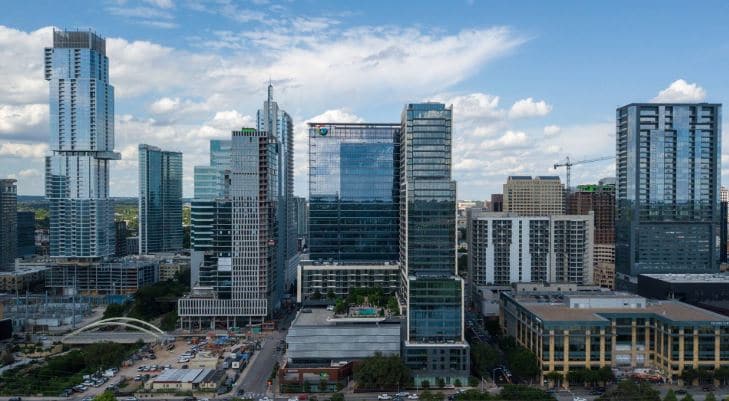 Broken Lease Apartment Locator in Austin, Texas
If you have been through a broken lease or an eviction in Austin, Texas, our apartment locator can help get you back into a new apartment. If you have bad credit, a foreclosure, a broken lease or other unsatisfactory credit reporting in your background we can help you get situated in your new apartment in Austin.
When you get started looking for a broken lease apartment in Austin, Texas you may have become discouraged. We can help you get started again moving into your own apartment in Austin with our broken lease apartment finder.
Getting Started with an Eviction Friendly Apartment in Austin
Texas is a great place to live and raise a family. Our apartment finder in Austin will help you get back into a place to live even if you have had a broken lease or an eviction. A broken lease can happen for unexpected life situations like a sudden job loss or a sudden divorce. When you find yourself in a broken lease you may have given up on finding a new apartment. Use our eviction friendly and broken lease apartment finder in Austin Texas to get going on your new life.
Even if you have had a foreclosure or other bad credit marks, our apartment locator is going to give you a list of apartments that accept broken leases and evictions on your record.
You Can Move into a New Apartment in Austin Texas
You can fix bad credit. This is not a life sentence. Take some time now to look back on your past and see where you can start making changes for the future. The change starts with you, now. For one thing, you can fill out our apartment locator form and we can start matching you with apartments that accept broken leases or bad credit.
Take time to provide proof of income so you can move into a new place that accepts broken leases in Austin, Texas. We've been working behind the scenes on your behalf. We have contacted the apartment owners in Austin and surveyed the entire community. We have done all of this homework so you can get started with the least amount of time possible.
Fixing credit may mean things like ordering a copy of your credit report and taking stock of where you are now. In 10 years all of this could be a big blur. We will help you get started today on finding a broken lease or eviction friendly apartment in Austin.
Once you have ordered your credit report be sure to write any of the companies that have made mistakes so some items might be able to be removed. Then once you are in your new apartment paying each month rent, your credit will begin to restore itself.
Don't give up hope. Our apartment locator will provide you with a list of places you can choose from in different Austin communities. You might look at places closest to your work or the school of your choice for your children. It's never too late to start over.
Accepted, even if you have...
No credit at all |

Eviction history | Bad credit rating | Foreclosures / Broken leases
FREE Austin Apartment Locator Service Simple Process:
ASSIGN – Your personalized agent will find the most suited apartments for rent in Austin or your desired area, that best complies with your key elements. This includes locations fitting your price range or places to living in the best location.
RECEIVE – Once criteria are put into the database, you'll get your very own customized list of readily available Austin apartments. This will include photos, floor plans and rental prices.
REVIEW – Your locator and you will review the final results, and then we will go from there.