LET'S FIND AN APARTMENT IN LAS VEGAS FOR YOU!
Las Vegas - Broken Lease Apartment Finders
PLEASE FILL OUT THE FORM ON THIS PAGE – THE MORE INFORMATION YOU GIVE US THE BETTER JOB WE CAN DO TO HELP YOU.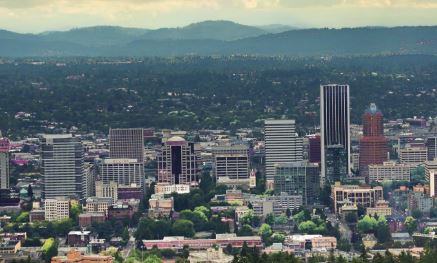 Apartments that Accept Broken Leases & Evictions in Las Vegas, Nevada
If you are seeking an eviction friendly apartment in Las Vegas or nearby Henderson, Nevada, we've got a great broken lease and eviction friendly apartment locator for Las Vegas Nevada.
Our apartment locator works because we have built ongoing rapport with apartment owners and landlords who allow tenants with broken leases or evictions on their credit history. It's possible you had a run of bad luck, but you can get back on your feet.
We help you find broken lease apartments in Las Vegas, North Las Vegas and Henderson, Nevada because we understand you can have some marks on your record but turn into a good tenant down the line. It's possible in the past you suffered a job loss or a family change, like a divorce or a bout with an illness.
Broken Lease Apartment Finder Serves Las Vegas and Beyond
In some cases, there are Las Vegas apartments that do not run a credit check, and others do but allow evictions and broken leases in certain circumstances. Especially it can be helpful if you can show proof of income, and income higher than rent each month.
Broken leases happen for a big variety of reasons. It might be that you had to move suddenly due to moving home to take care of elderly relatives, or maybe you had an unexpected change of pay or job loss. There are times when you just can't stay in your lease, and that's where we come in. We work with you to get a new lease even if you have a past eviction or broken lease in Las Vegas, Henderson and North Las Vegas Nevada.
Las Vegas Apartment Finder for Eviction Friendly Places
We understand going through an eviction is not very easy. It's possible when you make calls to landlords and they find out you have had an eviction, they don't want to talk to you anymore. We take the sting out of the search by identifying apartments where evictions are OK and accepted so you can get back on your feet and get back into your own friendly Las Vegas apartment.
Circumstances can be Challenging for Broken Lease Apartment Seekers in Las Vegas
It's possible you broke a past lease for any number of reasons, and yet it might still be challenging to find a new place. Our broken lease apartment locator does the work so you can sign up for apartments where you have a better chance of being accepted.
Time to Get Started on Your Credit
When you are looking for an eviction friendly apartment or a broken lease apartment in Las Vegas it's possible you are getting very frustrated. We can help you but you can also start by ordering your own credit report. Start to clear up bad credit and make small payments to start getting back into good graces with past creditors.
It's time to get back into your own place in Las Vegas, Nevada and we are here to help.
Accepted, even if you have...
No credit at all |

Eviction history | Bad credit rating | Foreclosures / Broken leases
FREE Las Vegas Apartment Locator Service Simple Process:
ASSIGN – Your personalized agent will find the most suited apartments for rent in Las Vegas or your desired area, that best complies with your key elements. This includes locations fitting your price range or places to living in the best location.
RECEIVE – Once criteria are put into the database, you'll get your very own customized list of readily available Las Vegas apartments. This will include photos, floor plans and rental prices.
REVIEW – Your locator and you will review the final results, and then we will go from there.