LET'S FIND AN APARTMENT IN CINCINNATI FOR YOU!
Cincinnati - Broken Lease Apartment Finders
PLEASE FILL OUT THE FORM ON THIS PAGE – THE MORE INFORMATION YOU GIVE US THE BETTER JOB WE CAN DO TO HELP YOU.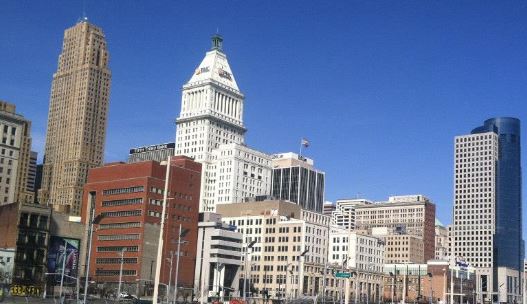 Broken Lease Apartment Finder in Cincinnati, Ohio
If you are ready to get back into a new apartment but have a broken lease or eviction in your past, use our apartment locator to help you find a new broken lease apartment in Cincinnati. We match you with apartments that accept broken leases, bad credit, foreclosures and evictions.
Broken Lease Apartments for You in Cincinnati
We have identified a list of apartments that accept bad credit, no credit, foreclosures, broken leases and evictions. We work on your behalf to get you started fresh in a new place with a new beginning. Cincinnati has apartments that will accept tenants who have gone through some difficulties but are ready to start over with a new lease agreement in Cincinnati.
Steps to Get Back into an Apartment after a Broken Lease or Eviction
When you have gone through a difficult experience like a broken lease or an eviction, or maybe a foreclosure, you might be concerned about finding your next apartment. Our Cincinnati apartment locator will work on your behalf collecting a list of apartments that will review your application even with your background.
You can take steps to repair your credit starting fresh today. Make a list of all the known creditors who have put something on your credit report that is not favorable. Take some time to run a free credit check and make notes. It's not always easy to get started again but we can help even if you have a broken lease or bad credit in Cincinnati Ohio. Now that you have reviewed your credit, write letters to any companies that have errors about your past history. You can also often call and make arrangements for smaller payments.
When you are ready to get into a broken lease or eviction friendly apartment take some time to copy your proof of income as part of your application process. We'll do our part by providing an apartment locator in Cincinnati that shows you a list of apartments that accept broken leases evictions bad credit or no credit. It's not impossible and we are here to help.
Broken Lease Apartments in Cincinnati
A broken lease can happen for many reasons. It's possible you went through a job change or lost your job. It's always hard when you lose your job and then to lose your home on top of it was probably a very difficult situation. Our broken lease apartment finder in Cincinnati will help you get back on your feet and into a new lease. Broken leases can also happen if you had someone get suddenly and unexpectedly sick and the expenses piled up. You may have had to move due to unexpected new relatives moving in and suddenly you didn't have enough space. Whatever the reason for your broken lease, our broken lease apartment locator in Cincinnati will get you started and matched with a list of apartments where you can have a better chance of getting a yes.
Accepted, even if you have...
No credit at all |

Eviction history | Bad credit rating | Foreclosures / Broken leases
FREE Cincinnati Apartment Locator Service Simple Process:
ASSIGN – Your personalized agent will find the most suited apartments for rent in Cincinati or your desired area, that best complies with your key elements. This includes locations fitting your price range or places to living in the best location.
RECEIVE – Once criteria are put into the database, you'll get your very own customized list of readily available Cincinnati apartments. This will include photos, floor plans and rental prices.
REVIEW – Your locator and you will review the final results, and then we will go from there.