LET'S FIND AN APARTMENT IN ORLANDO FOR YOU!
Orlando - Kissimmee - Sanford | Broken Lease Apartment Finders
PLEASE FILL OUT THE FORM ON THIS PAGE – THE MORE INFORMATION YOU GIVE US THE BETTER JOB WE CAN DO TO HELP YOU.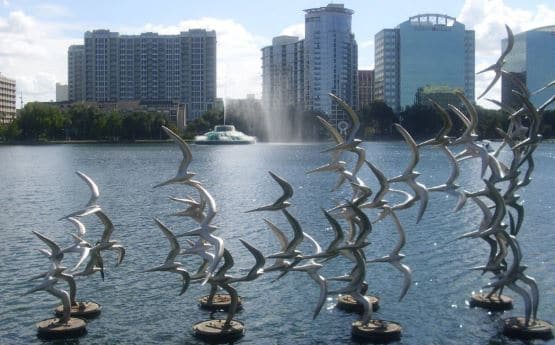 Broken Lease Apartment Finder in Orlando Florida
If you are looking for a place that accepts evictions in Orlando, Florida, you are in the right place. We have taken the time to scour apartments in Orland, Kissimmee and Sanford Florida to uncover the best places that accept evictions or broken lease apartments.
It's not always possible to do this work yourself because you can call and get unfriendly responses if you have had bad luck. We have found apartments that are OK with evictions in Orlando, and our broken lease finder is the best in the region. We are happy to work hard on your behalf to help you get a new place even if you have had an eviction or a broken lease.
Sunny Skies of Orlando Look Better from Your New Eviction Friendly Apartment
Even if you have been part of a broken lease in Orlando, Florida the eviction friendly apartment finder that we have in place is available for you. What we do is take apartment-seekers who might have had bad credit, a broken lease, or an eviction and match you with homes that accept tenants who have less than perfect history. It's OK if you have been through a broken lease or an eviction, we can help you get situated and back on your feet again.
Evictions are difficult but please do not give up. Our apartment locator in Orlando Florida is designed to help you even with a broken lease or an eviction.
Possible Broken Lease Causes and How to find an Apartment in Orlando Florida Despite Evictions or Bad Credit
When you leave an apartment before the lease ended, it might be due to a sickness that your family suffered, and unexpected death, a divorce, a job loss, or maybe there is someone in your family who needed to move to another location. Sudden changes in income like job losses or pay cuts, or hour reductions can lead to difficulties staying with a lease and sometimes an eviction if you have gone too long without paying the rent. People break leases for many reasons and we understand finding a broken lease apartment in Orlando or Kissimmee Florida may not always be easy. That's why we work together with you to locate an apartment even if you have had a broken lease or an eviction in Florida or the surrounding communities.
Steps to Repair Credit after an Eviction or Broken Lease in Orlando
You can start repairing your credit history beginning now, even if you have a broken lease in Kissimmee or Orlando. You can begin by ordering your credit report and take time to write back dispute letters on anything that is not accurate. This can remove some of the bad credit dings so you can get back on your feet and back into a lease.
Next you should document your income every month and payments that you make that are on time. You might want to show your future landlord some habits that lead to trust you can take care of a new lease in Orlando Florida even if you have been through an eviction or a broken lease.
Accepted, even if you have...
No credit at all |

Eviction history | Bad credit rating | Foreclosures / Broken leases
FREE Orlando - Kissimmee - Sanford Apartment Locator Service Simple Process:
ASSIGN – Your personalized agent will find the most suited apartments for rent in Orlando or your desired area, that best complies with your key elements. This includes locations fitting your price range or places to living in the best location.
RECEIVE – Once criteria are put into the database, you'll get your very own customized list of readily available Orlando apartments. This will include photos, floor plans and rental prices.
REVIEW – Your locator and you will review the final results, and then we will go from there.