Tampa - St.Petersburg Florida Broken Leases
PLEASE FILL OUT THE FORM ON THIS PAGE – THE MORE INFORMATION YOU GIVE US THE BETTER JOB WE CAN DO TO HELP YOU.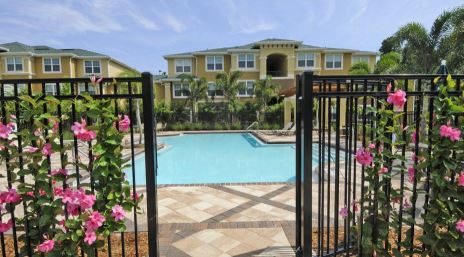 Apartments that Accept Evictions in Tampa - St. Petersburg Florida
If you are looking for an apartment in Tampa and you have suffered an eviction or a broken lease, you are in the right place. Our apartment locators for Tampa will help match you with the home you can move into.
When you have had an eviction, you might be worried you can't locate a new apartment in Tampa-St. Petersburg. Our eviction-friendly apartment locator in Tampa is set up so we can match you with an apartment that might be able to lease to you even with a background of a broken lease or an eviction.
Eviction is something that happens and while it is not a pleasant part of your track record, you will survive this time. Once you are back into an apartment paying rent on time every month, your history will brighten up. We can help you locate an apartment that is eviction friendly in Tampa, Florida.
Broken Lease Apartment Locator in Tampa-St. Petersburg
It's possible you broke a past lease due to family considerations, or possibly you had a job change, or you brought home a dog and the place did not allow pets. People break leases for all kinds of reasons, that's why we have a broken lease apartment locator for Tampa Bay, St. Petersburg and surrounding suburbs in Florida.
Getting over the past bad credit or broken lease apartment history is possible. Start now by contacting us and letting us know more about what you are seeking. Get clear on:
Your desired neighborhood
The number of bedrooms you will need in your next Tampa apartment
The number of bathrooms you will need
The number of parking spaces you desire
Any other considerations, accessibility, elevators, privacy
How to Get Started Seeking a Bad Credit Apartment in Tampa
You can get started by filling out our form and we will get to work finding an apartment for you that accepts evictions or broken leases. You can get started by documenting your income so that we can match you with an apartment that you can afford. Your monthly income and proof of income is going to help you get a fresh start on renting an apartment in Tampa-St. Petersburg.
If you have bad credit, it is OK. Our team will work with you to locate housing that suits you. We specialize in locating eviction friendly apartments in Tampa. Some landlords don't run an eviction check, and others make accommodations for tenants who have gone through a difficult patch.
Another thing that you can do now while you are looking is to write a statement of cause explaining your past financial sticky situations and how you are improving your situation. If you have a new job, make copies of your pay stub showing that you can afford the apartment you are seeking.
It's not necessarily easy getting over a broken lease or an eviction, but our team is here to help and will always treat you with respect. We have a team dedicated to locating apartments that accept tenants even with broken leases or evictions in Tampa – St. Petersburg Florida. We are here to help!
Accepted, even if you have...
No credit at all |

Eviction history | Bad credit rating | Foreclosures / Broken leases
FREE Tampa - St. Petersburg Florida Apartment Locator Service Simple Process:
ASSIGN – Your personalized agent will find the most suited apartments for rent in Tampa-St.Petersburg or your desired area, that best complies with your key elements. This includes locations fitting your price range or places to living in the best location.
RECEIVE – Once criteria are put into the database, you'll get your very own customized list of readily available Tampa-St.Petersburg apartments. This will include photos, floor plans and rental prices.
REVIEW – Your locator and you will review the final results, and then we will go from there.