St. Louis, MO Broken Lease Apartment Finders
PLEASE FILL OUT THE FORM ON THIS PAGE – THE MORE INFORMATION YOU GIVE US THE BETTER JOB WE CAN DO TO HELP YOU.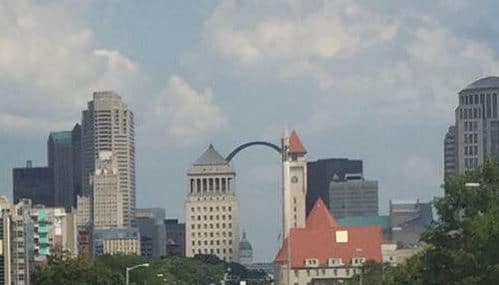 St. Louis, MO - Apartment Locators are here to help you even if you have a broken lease.
How to Locate an Eviction Friendly Apartment in St. Louis, MO
It's easy to locate an apartment even if you have had a broken lease or an eviction with our apartment locator services. Take a moment to let us know more about you and we will seek to match you with a St. Louis apartment that accepts evictions, bad credit, or a broken lease.
Situations happen and we know that sometimes life gets difficult. You might have gone through a divorce, a death in the family, or loss of a job. A broken lease apartment in St. Louis is possible with the help of our apartment-locator services.
Prepare for Your Next Apartment Even if You Have a Broken Lease in Your History
We work with landlords in St. Louis who accept tenants with various degrees of difficult credit history including broken lease apartments and eviction-friendly apartments. Even if you have bad credit, we can work with you to help you qualify for an apartment in St. Louis, MO.
Steps to Restore Your Bad Credit So You Can Lease An Apartment in St. Louis
You can start now taking steps to restore credit, but don't let that stop you from seeking an apartment that may accept a tenant with broken leases or eviction on the record. Here are a few steps you can take now to get things moving in the right direction (after you've reached out and let us know more about you!).
Step #1: Order a copy of your credit report so that you can see what shows up. Write to any creditors who have made any kind of inaccuracies or mistakes.
Step #2: Contact creditors and arrange special low-monthly payment plans to get things back into order, if you can. Many will accept a lower than normal monthly payment in lieu of no payment at all.
Step #3: Get a secured credit card and never max out a credit card, again. Make sure you have more credit than you are using
Get Ready to Use our Eviction Friendly Apartment Locator Services in St. Louis
One thing you can do to prepare for your next apartment is to make a photocopy of a paystub or some indicator of monthly or quarterly income. You can show things like your PayPal balance and income each month if you work for yourself. It's easy to show proof of income and this will help you get into a new place a lot faster than if you can't show your ability to cover the new rent.
We can't guarantee the perfect new home, but we work hard to match you with broken lease apartments in St. Louis or with apartments that are eviction-friendly. It's not very enjoyable to go through an eviction, but it is not the end of the world. We can help you get back on your feet and back into a lease. If you'd like your own place again in St. Louis, MO, take a moment to fill out our form and work with us on locating your next apartment.
Accepted, even if you have...
No credit at all |

Eviction history | Bad credit rating | Foreclosures / Broken leases
FREE St.Louis, MO Apartment Locator Service Simple Process:
ASSIGN – Your personalized agent will find the most suited apartments for rent in St.Louis, MO or your desired area, that best complies with your key elements. This includes locations fitting your price range or places to living in the best location.
RECEIVE – Once criteria are put into the database, you'll get your very own customized list of readily available St. Louis MO apartments. This will include photos, floor plans and rental prices.
REVIEW – Your locator and you will review the final results, and then we will go from there.