Denver, Colorado Broken Lease Apartment Finders
PLEASE FILL OUT THE FORM ON THIS PAGE – THE MORE INFORMATION YOU GIVE US THE BETTER JOB WE CAN DO TO HELP YOU.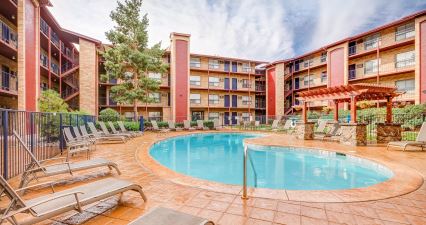 Denver Apartment Locators are here to help you even if you have a broken lease.
How to Find an Apartment That Accepts Evictions in Denver, Colorado
Even if you have been through an eviction or broken lease in Denver, Colorado, our eviction-friendly apartment locator Denver team can help. We match apartment-seekers with apartments that will accept tenants who have experienced a less than perfect credit history.
Evictions look bad on your record but don't despair. Our team provides an apartment-locator in Denver, Aurora, Lakewood and surrounding areas of Colorado even if you have a broken lease or an eviction on your record.
Finding a great apartment in Denver is already challenging, with the desirable economics and neighborhoods. We understand that, and we've gone through a lot of research to help you locate a Denver broken lease apartment. Some apartments don't look for evictions or run credit, and other landlords will accept broken leases in some circumstances. Our Apartment Locators in Denver can help you find an excellent apartment.
What Causes a Broken Lease in Denver, Aurora & Lakewood
A broken lease means you left a lease before its term was complete. It is possible you lost a job, or someone you lived with moved out unexpectedly and you could not afford the rent. It's possible you had a new child, or one of your children needed to attend a different school. People break leases for all kinds of reasons, and we understand finding a broken lease apartment in Denver is not easy. That's why we have a broken lease apartment locator for Denver, Aurora, Lakewood and surrounding Colorado communities.
How to Locate a New Apartment in Denver that Accepts Evictions
We've done the hard work locating apartments for you that accept evictions in Denver, Colorado. Take some time to fill out our form and we can get to know your situation better. There are no guarantees of availability with Denver housing being as desirable as it is, but if you would like a head start we will work with you to locate housing for you. Use our apartment locator Denver service today! Fill out the form and get a new lease on life.
Three Steps to Repair Your Credit in Denver, Colorado
We recommend you begin to repair your credit history even as you are going through a past eviction or past broken lease apartment situation in Denver and surrounding cities. Here are a few things you can do to begin to update your history so you can have an easier time locating an apartment.
Credit tip #1: Obtain a secured credit card
Credit tip #2: Obtain a new lower payment installment agreement from a past creditor
Credit tip #3: Look at your report and dispute any inaccuracies
What Apartment Owners are Seeking in Denver, Colorado
While you are working on repairing your credit, be sure to obtain proof of income for your next rental. Our broken lease apartment locator in Denver will assist in matching you with your next home. You can help by generating a photocopy of your proof of monthly income. Proof of income will go a long ways towards securing your next apartment, even if you have experienced an eviction or broken lease in Denver.
It's time to get started! Get a new lease on life. Our apartment locators in Denver can help.
Accepted, even if you have...
No credit at all |

Eviction history | Bad credit rating | Foreclosures / Broken leases
FREE Apartment Locator Denver Service Simple Process:
ASSIGN – Your personalized agent will find the most suited apartments for rent in Denver or your desired area, that best complies with your key elements. This includes locations fitting your price range or places to living in the best location.
RECEIVE – Once criteria are put into the database, you'll get your very own customized list of readily available Denver apartments. This will include photos, floor plans and rental prices.
REVIEW – Your locator and you will review the final results, and then we will go from there.