Seattle - Tacoma Broken Lease Apartment Finders
PLEASE FILL OUT THE FORM ON THIS PAGE – THE MORE INFORMATION YOU GIVE US THE BETTER JOB WE CAN DO TO HELP YOU.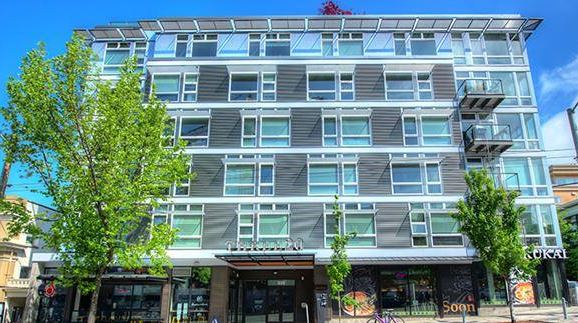 Seattle-Tacoma Apartment Locators are here to help you even if you have a broken lease.
Apartments that Accept Broken Leases & Evictions in Seattle - Tacoma
When you need to find a place to live and your history is chasing you with broken leases or evictions, you need help. Our apartment locator in Seattle, Washington can assist you with a leg up when it may seem like you can't find a place anywhere. It's difficult enough to find the right home in Seattle when you have a spotless record. So our broken lease apartment finder in Seattle is valuable for you especially if you have broken a lease, been through an eviction, or have some kind of credit rating that has hurt you from finding an apartment so far.
We work with apartments that accept evictions in Seattle, and in nearby Bellevue and Tacoma. We understand how much you need to find a place to live that is a broken lease apartment or a home that will allow circumstances of your present to outweigh circumstances of your past.
When you need to find an apartment, our apartment locators work with broken leases in Seattle. You might have broken a past lease for many different reasons. Some reasons include loss of a job, sickness, or maybe your child needed to move to a different high school. People break leases for a variety of reasons, and so we can help you find apartments that work with broken leases. That's why we built our broken lease apartment locator in Seattle.
Seattle Apartment Locator for People Who Have Had an Eviction
Even if you have gone through an eviction, our apartment finder can assist with locating an eviction friendly apartment in Seattle – Tacoma or Bellevue. Apartments sometimes will accept eviction records when the tenant has a new job or better pay than in the past. Other apartments specialize in giving tenants who have gone through an eviction a fresh start. Still other Seattle apartment owners run background checks that do not include the more costly eviction records check.
Broken Lease Apartment Finder in Seattle
We are here to help you get started on your new lease on life. You can do some things to help. Take some time to fill out our form. Contact one of our representatives, who will always treat you with respect. Make a list of your income sources. If you can show that you have the pay or the monthly income to cover the rent, frequently a landlord will accept unusual past situations like a broken lease in Seattle or an eviction. These eviction-friendly apartments are not easy to find so that's where we come in. We work hard on your behalf so you can find housing you need.
Our broken lease apartment finder in Seattle can give you options, if options exist. There are never any promises about getting a landlord to say "yes" but we do our best to locate eviction friendly apartments and broken lease apartments in Seattle, plus the nearby cities of Bellevue and Tacoma Washington. It isn't easy to find apartments that work with broken leases, but our team can help!
When you are ready to get a new apartment, and you have had an eviction or a broken lease, come here for help. We're working hard on your behalf.
Accepted, even if you have...
No credit at all |

Eviction history | Bad credit rating | Foreclosures / Broken leases
FREE Seattle - Tacoma Apartment Locator Service Simple Process:
ASSIGN – Your personalized agent will find the most suited apartments for rent in Seattle-Tacoma or your desired area, that best complies with your key elements. This includes locations fitting your price range or places to living in the best location.
RECEIVE – Once criteria are put into the database, you'll get your very own customized list of readily available Seattle-Tacoma apartments. This will include photos, floor plans and rental prices.
REVIEW – Your locator and you will review the final results, and then we will go from there.