LET'S FIND AN APARTMENT IN HOUSTON FOR YOU!
PLEASE FILL OUT THE FORM ON THIS PAGE – THE MORE INFORMATION YOU GIVE US THE BETTER JOB WE CAN DO TO HELP YOU.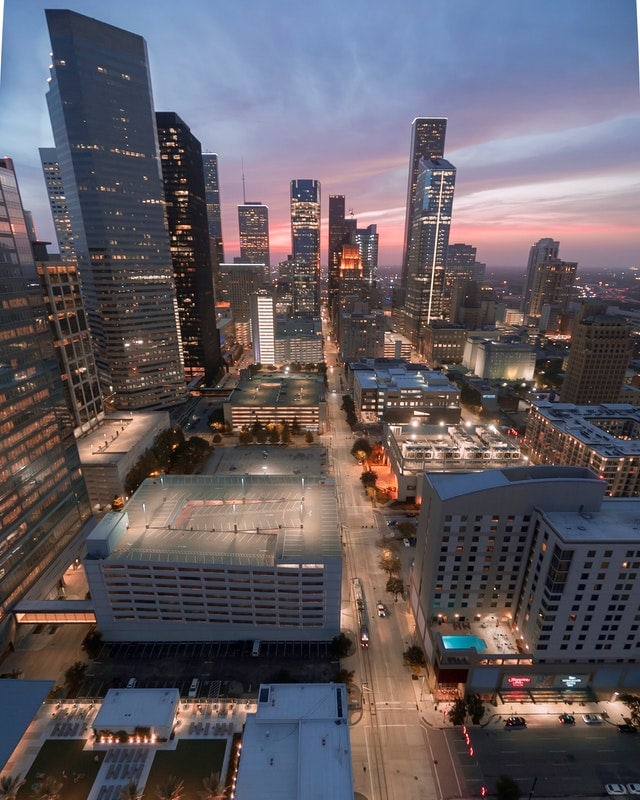 Houston Broken Leases - Apartments Accepting Broken Leases, Evictions, Bad Credit, Misdemeanors, Felonies in Houston, Texas
Apartments Accepting Broken Leases in Houston
We are the premier resource for people with broken leases, bad credit, evictions and criminal backgrounds in the Houston area. We have helped thousands of Houston residents overcome the obstacles preventing them from finding apartments that will accept broken leases and evictions. Do you have a dream apartment you are hoping to rent, but are worried that your poor rental history or bad credit will prevent you from being approved? Is it preventing you from even searching for an apartment because you can't keep throwing away money for handle any more rejections from more apartments. We can help you today! 
It is true that evictions, late payments, or broken leases can show up on credit reports and have a negative impact on your score for several years. Many people find themselves in situations where issues from the past prevent them from obtaining the apartment of their choice. If you have bad credit, broken leases, or evictions the search for Houston apartments can turn into a frustrating, complicated and disappointing process. Fortunately, you don't need to get discouraged. Here in Houston, our locators have helped thousands of individuals and families locate broken lease apartments that are willing to accept their applications. Our team of expert apartment locators in Houston have the capability to help you even if you have a previous eviction and even houses for rent with broken leases. We can provide apartments accepting bad credit, evictions, and broken leases in the Woodlands, Humble, Clearlake, Webster, Pearland, Katy, Spring, Tomball, Sugar Land, Stafford etc. To easily find us simply search on the Internet for "apartments accepting broken leases", "apartments accepting evictions", or "apartments accepting bad credit".
Houston Broken Lease Apartments
Houston has the fourth highest population in the entire United States. It is the largest city in the South and also the largest city in Texas. Being such a large city, there are numerous apartments and rental properties available. Houston is also the largest un-zoned metropolitan area in the United States. This can make it extremely difficult to maneuver through the maze of bayous throughout the Houston area. The Broken Leases team has already contacted all apartments in the Houston area to inquire about their current rental criteria. This is a never-ending effort that we never stop at. We can offer you the latest rental policies of any Houston area apartments. We already know after years of research which apartments will accept bad credit, broken leases, evictions, and even criminal backgrounds. They all go hand-in-hand. We have helped find apartments for people with bankruptcies, repossessions, unpaid child support, property liens, foreclosures, misdemeanors, and felonies. We are the single most experienced team in the Houston metropolitan area. After all we've been doing this for over two decades. 
Many apartments in the Houston area understand people often go through life changing events that are completely out of their control. Divorce, separation, loss of employment, major health issues can all contribute to bad credit, broken leases and evictions. Still, a majority of Houston houses and apartments simply refuse to rent to individuals with bad credit, poor rental histories, misdemeanors or felonies. This can turn apartment hunting into a stressful, time-consuming ordeal. Houston Broken Leases employs only the most seasoned apartment finders that will provide a selection of apartments willing to accept lower FICO scores, broken leases, evictions and criminal records. You will be pleasantly surprised when we can offer. 
The Three Types of Rental Housing
Three different rental housing categories exist within the Houston rental market. These three types include:
Rent Regulated Housing– This type of housing regulates any rent adjustments and lease renewals by law.
Market Rate Housing– In this category, rent and lease renewals are negotiated between the tenant and the landlord.
Subsidized Housing– In terms of occupancy, this category is governed by law. Rent may or may not be supplemented by various government programs.
Each of these three categories offers pros and cons. 
Houston Broken Lease and Houston Evictions
Whether it's a broken lease or an eviction, each of these scenarios can have a negative impact in terms of obtaining an apartment in Houston. Below is a breakdown of each of these situations.
Houston Broken Lease – A broken lease occurs when a tenant breaks a signed lease agreement without permission from the landlord. This leaves the leasing terms essentially abandoned. Breaking a Houston rental agreement is a serious infraction and will most likely have a negative effect on your tenant rating. This can prevent you from obtaining the apartment of your choice in the future. If you broke a lease in Houston, the record of it can remain in the tenant/landlord reporting database for well over 7 years. 
Houston Evictions – An eviction occurs when a tenant's actions cause the landlord to prematurely terminate the lease and make the tenant leave. The most common reason tenants get evicted is because they were not paying rent. Property damage and excessive noise are also major contributors to evictions being filed. Allowing adult occupants to live in the apartment without an application being processed or knowledge of the apartment complex or landlord can also be a valid reason for an eviction. Any sign of criminal activity by the tenant can cause an eviction to be filed against them. An eviction forces the tenant to leave the apartment based on a court-ordered document. Houston evictions, as well as elsewhere, involve a legal process that a judge must preside over in court. Evictions are always heard in local justice of the peace courts. Evictions will have a much more detrimental effect on anyone's ability rent any Houston area apartment or rental property for several years. Our broken lease locators can help tenants with previous evictions. 
Find An Apartment – Regardless of Your Credit History:
Regardless of your situation, credit history, or financial standing, Houston Broken Leases can assist you in obtaining your desired apartment or home. We try to make the process as easy and enjoyable as possible. We take as much of the stress and confusion out of the apartment hunting process as possible. We enjoy helping our clients save time, no matter what your rental history or credit report shows. Let us help you find a broken lease apartment or house today! 
Our Broken Lease Apartment Search Database
In our extensive database, we have access to hundreds of apartment complexes, houses, and independent landlords throughout the city of Houston willing to accept your application. Once we determine your specific requirements and needs, we get to work right away to find as many options as possible for you. If your credit rating or history is poor, if you have a broken lease, eviction, slow plays misdemeanor or felony we know apartments that will accept your application. We take pride in helping our clients navigate the process of finding apartments that will accept their application, even with bad credit, poor rental history and most criminal backgrounds. 
Get Accepted for Apartments & Houses Regardless of Your Situation
Many people assume that poor credit, no credit, or a history of broken leases, evictions, or foreclosures will prevent them from ever getting the apartment of their dreams. Fortunately, that is not the case anymore. If you are interested in getting started, begin by filling out our short form and submitting it. Our broken lease apartment finder specialists will get right to work, finding apartments near you in Houston and surrounding areas willing to accept your application.  A Houston broken lease Locator will then contact you with a list of potential Houston apartments that match your needs! The entire process is simple, quick, and convenient. We look forward to helping you find the apartment or home of your dreams! Find an apartment near you accepting bad credit or a list of houses for rent with broken leases. Our team of broken lease apartment finders can locate apartments and houses near you accepting broken leases, evictions, and criminal backgrounds.